Register
(23-24) J Smith Hoops Members ONLY Basketball · Any
Individual Fees

Regular

$600.00

+ Transaction Fee

Payment Plans Available
J Smith Hoops Members Only

(MEMBERSHIP IS $50 PER MONTH)

Welcome to the J Smith Hoops Members Experience!!!
It's time to take your game to the next level with exclusive events, special prices, training gear and more!!!
Enjoy discounts on private training, group training, JSH Camps and more!!! We have an all new TWO sponsored workouts per month for members only.
(1 Full instructed workout/ 1 Shooting reps workout - No Charge)
Membership:
** Limited Spots Available
** Once per month members only Guided Shooting (No Charge) ($600 Value)
** Once Per Month Members only training (No Charge) ($600 Value)
** $50 per month (Automatic Withdrawal)
** Exclusive Zoom meetings with Pro Players/ Coaches/ Executives
** Members only field trip (Professional Basketball Game)
** Free tickets to BHAM Squadron Game
** Exclusive Members only Prices
** Email to cancel Membership
** No refunds (once your month has been withdrawn)
**** Please register on a laptop or desktop for best results. Using the phone to register has technical issues.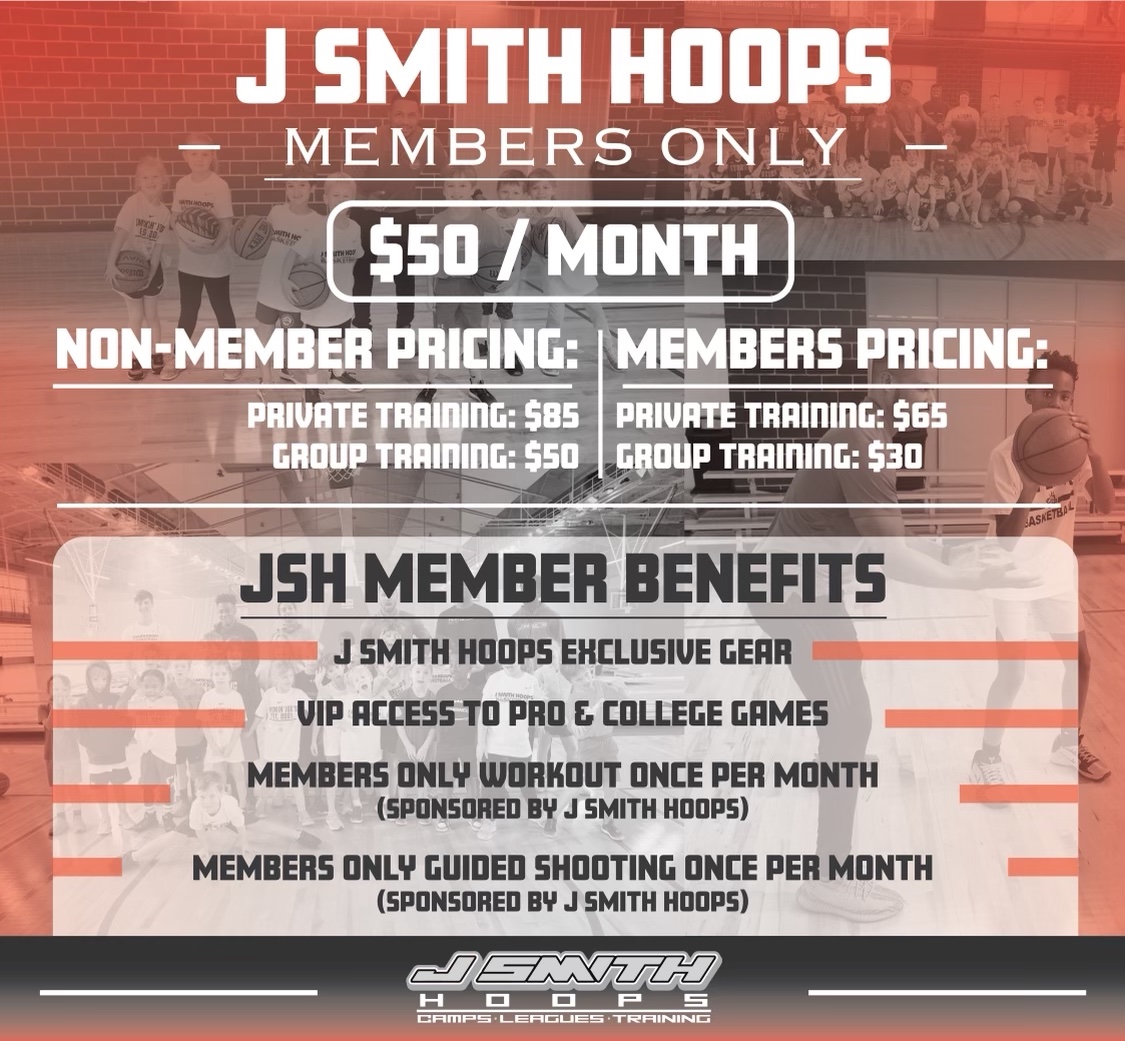 Club Team Notes:
Now accepting registrations!